Applications
for AlcoSens
tool for displaying alcohol quality and counterfeit products detection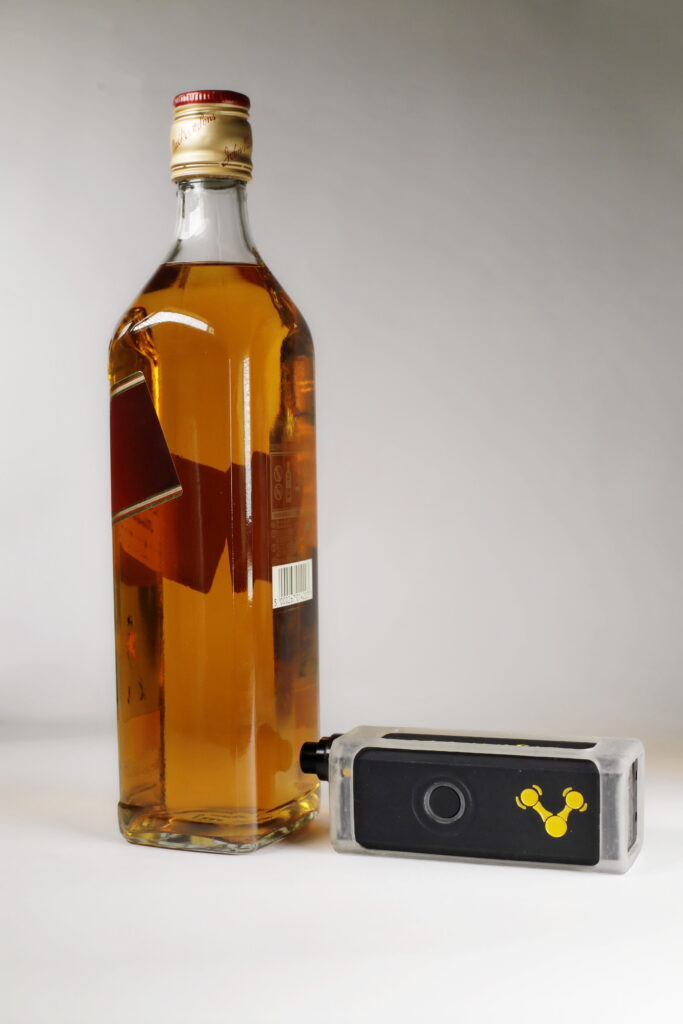 Methanol is a deadly poison contents in low quality or counterfeit alcoholic drinks. It's a serious problem can be harmful or even lethal. We have the solution to detect it in several seconds without opening a bottle.
AlcoSens main benefits are:
• Conterfeit products detection without openning the bottle
• Analysis time – 2-5 sec
• Methanol detection down to 0.5% via the bottle
• AlsoSens can be applied for identification of conterfeit white wine, cognac, vodka, whiskey and other alcoholic drinks
AlcoSens is capable to distinguish between fake and original whisky via the bottle without opening it. It is demonstrated that methanol concentration down to 0.5% can be detected via the bottle; it is demonstrated that fluorescence can be used for differentiation between dyes in water-ethanol-methanol solutions.
It may be difficult to differentiate between similar whisky brands by Raman spectra only. However, they are different by fluorescent background due to color additives (dyes). It is also shown that Raman shift from 660nm laser (2700-4000cm-1) can be more sensitive for dye differentiation than Raman shift from 785nm laser (400- 2000cm-1).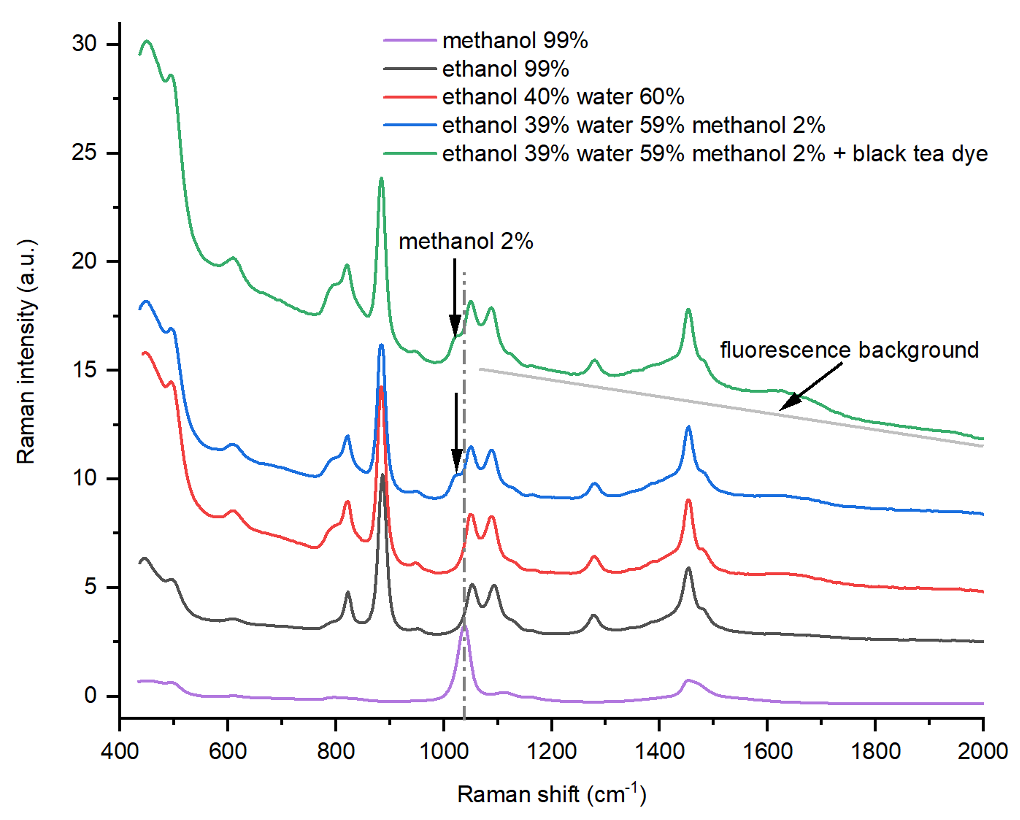 Raman spectra of water-ethanol-methanol solutions
obtained from excitation wavelength 785nm, power 148mW at sample, exposure time 1sec, 20 repetitions.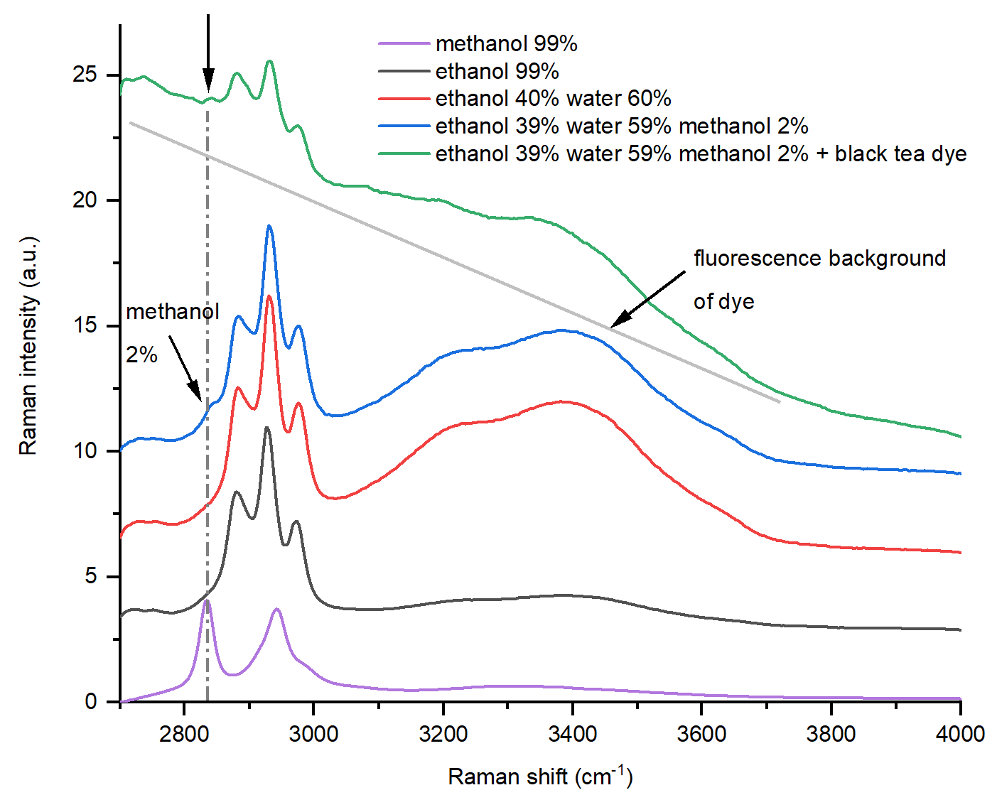 Raman spectra of water-ethanol-methanol solutions
obtained from excitation wavelength 660nm, power 16mW at sample, exposure time 1sec, 20 repetitions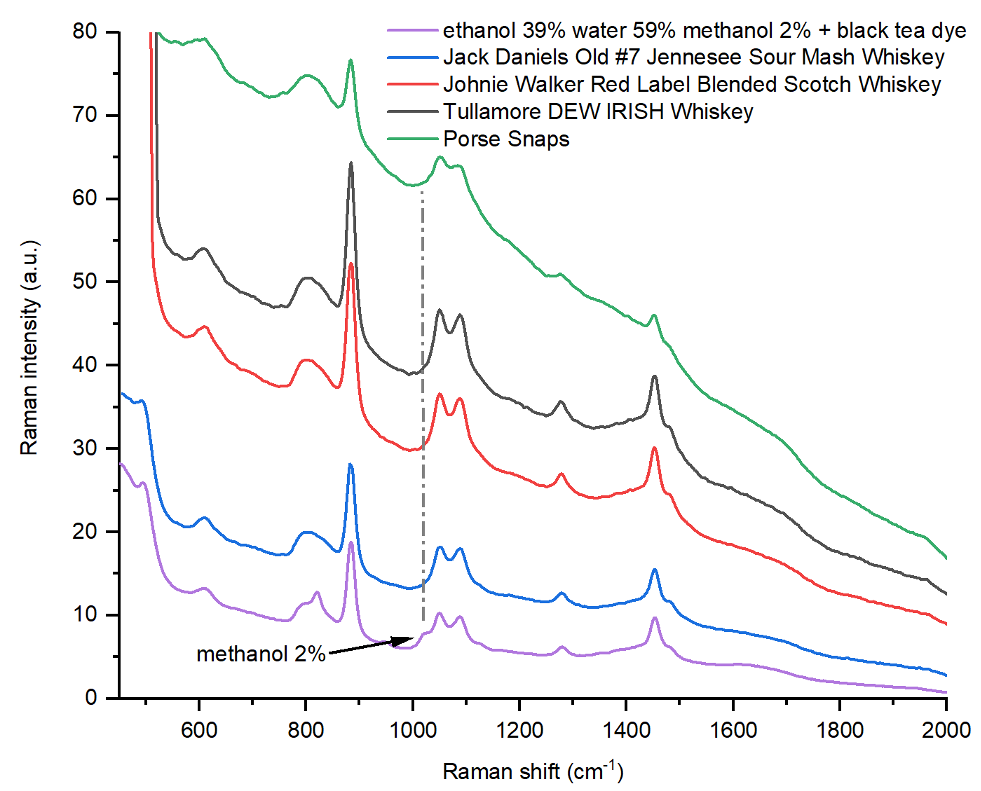 Raman spectra of different whisky
obtained from excitation wavelength 785nm, power 148mW at sample, exposure time 1sec, 20 repetitions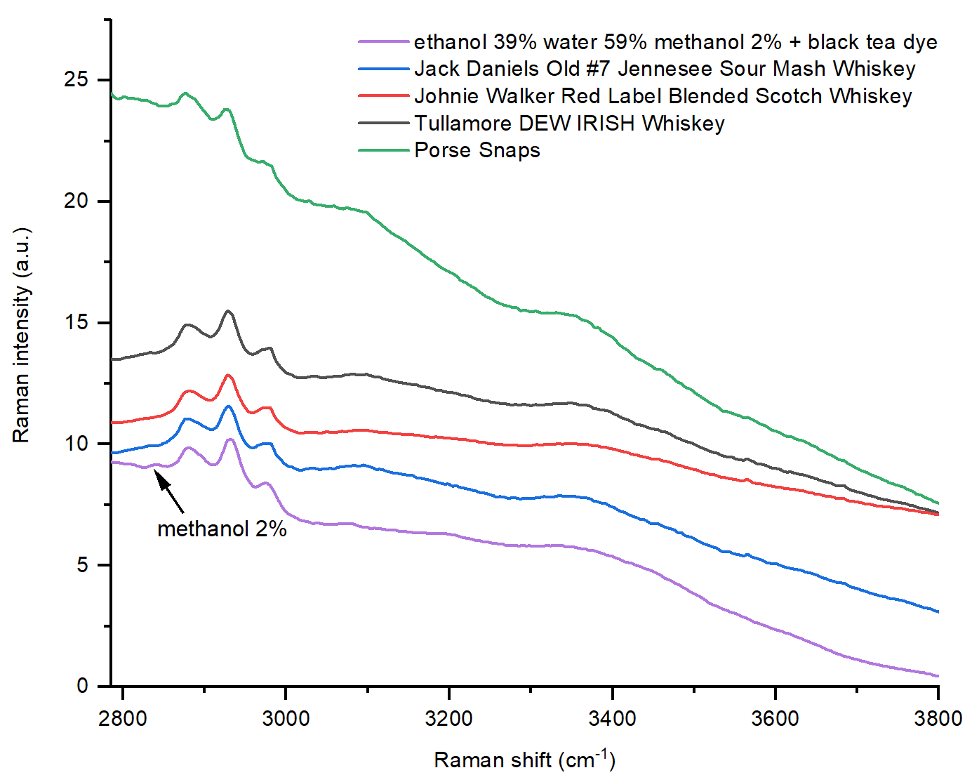 Raman spectra of different whisky
obtained from excitation wavelength 660nm, power 16mW at sample, exposure time 1sec, 20 repetitions