World's smallest Raman spectrometer
MiniRaman spectrometer
is an advanced miniaturised Raman spectrometer with high sensitivity for most sophisticated applications.
MiniRaman spectrometer is an advanced miniaturised Raman spectrometer with on integrated, patented, reference channel.
This technology allows for an automatic calibration of the unstabilised laser wavelength drift. The spectrum from the sample gets always corrected for Raman shift and Raman intensity. This allows for a continuous calibration of the device and, therefore, the results are fast and reliable. This feature makes miniRaman an ideal solution for materials identification and quantitative measurements.
Two lasers with wavelengths 660 nm and 785 nm can be used to extend measured spectral range.
There are five models of miniRaman spectrometer to find the best decision for your applications. Please see more details about models in specification.
More details about MiniRaman MRs patent on patentscope.wipo.net
3d model of MiniRaman with display: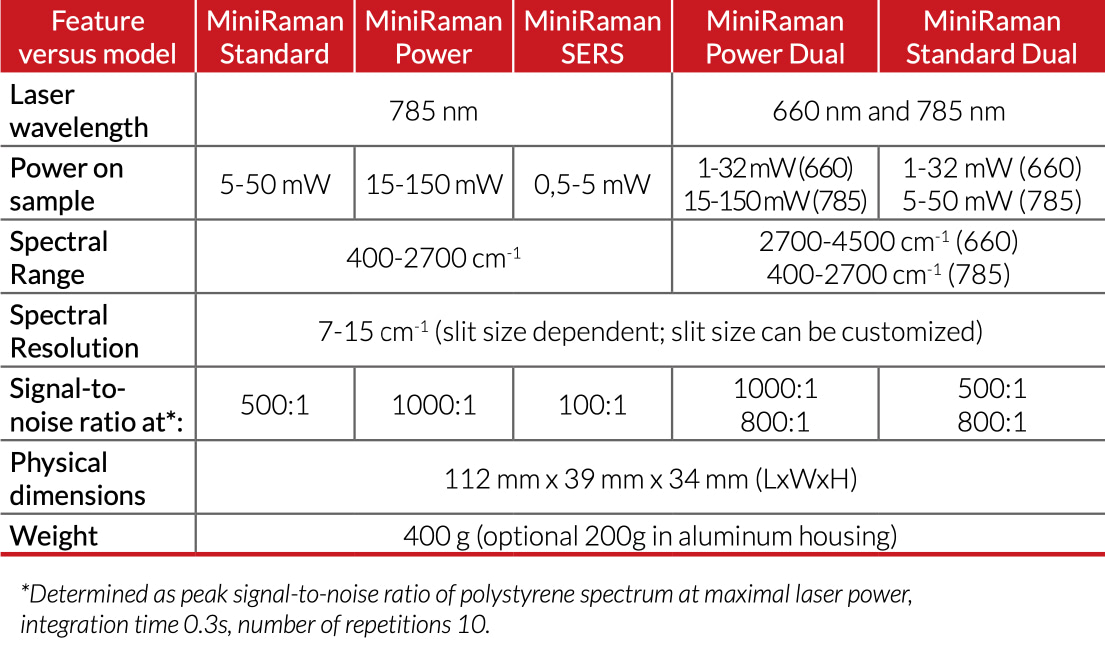 MiniRaman MRs accessories:
Precise Focusing Stage (PDF brochure)
long working distance probe, f=30 mm
middle working distance probe, f=15 mm
short working distance probe, f=6.25 mm
contact probe; ideal for in-vivo skin measurements, direct contact measurements of powders and liquids
sample holders
axial focusing accessories
light protection sample cover
objective covers
adapters for standard microscopy objectives
Applications
Biosciences
Pharmaceuticals
Chemicals
Surface Enhanced Raman Scattering
Polymers
Nano-materials
Semiconductors
Forensics
Alcohol quality and counterfeit product detection
Cosmetics
Geology
Skin diagnostics
Use cases examples: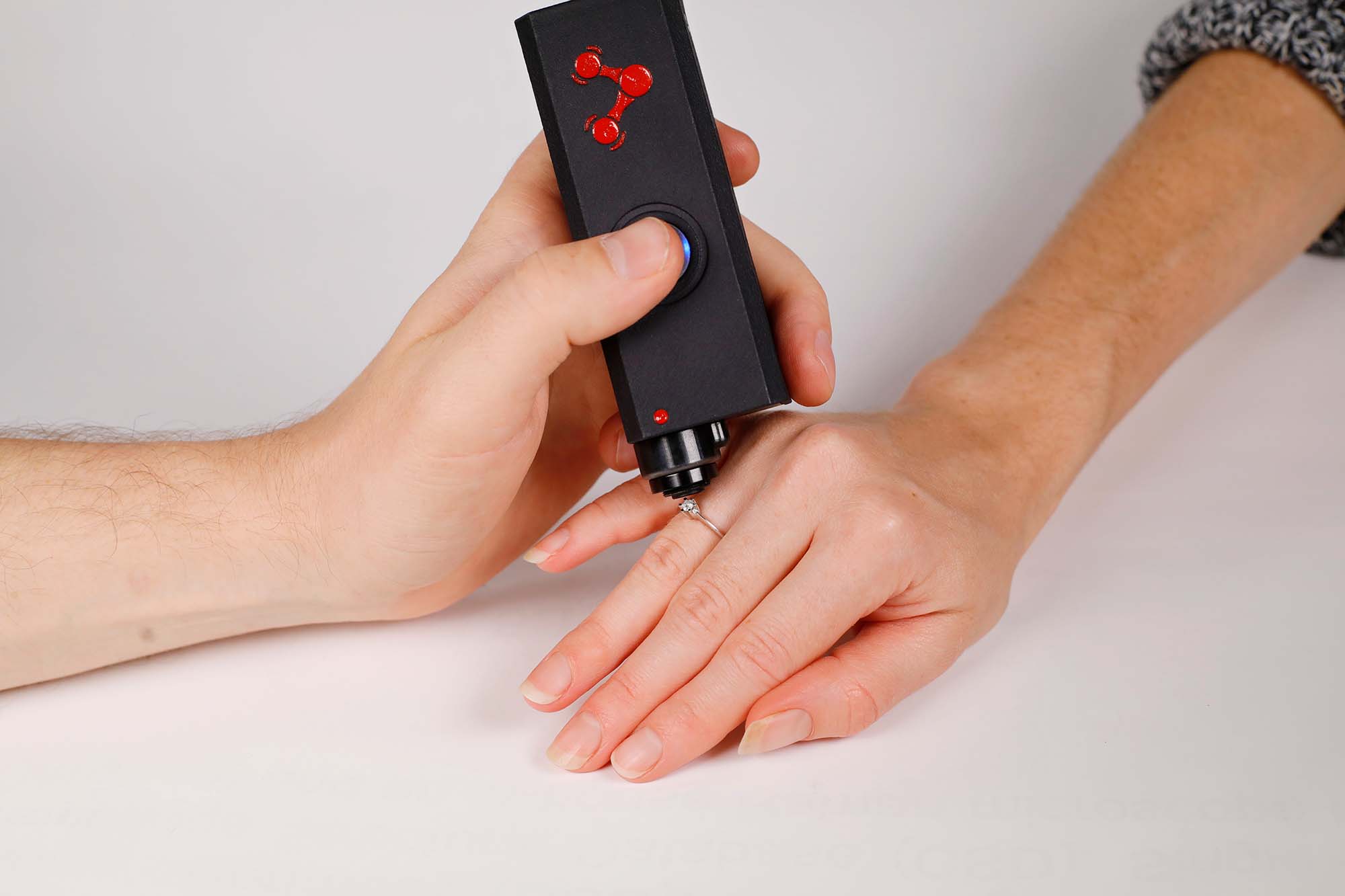 Diamond verification with MiniRaman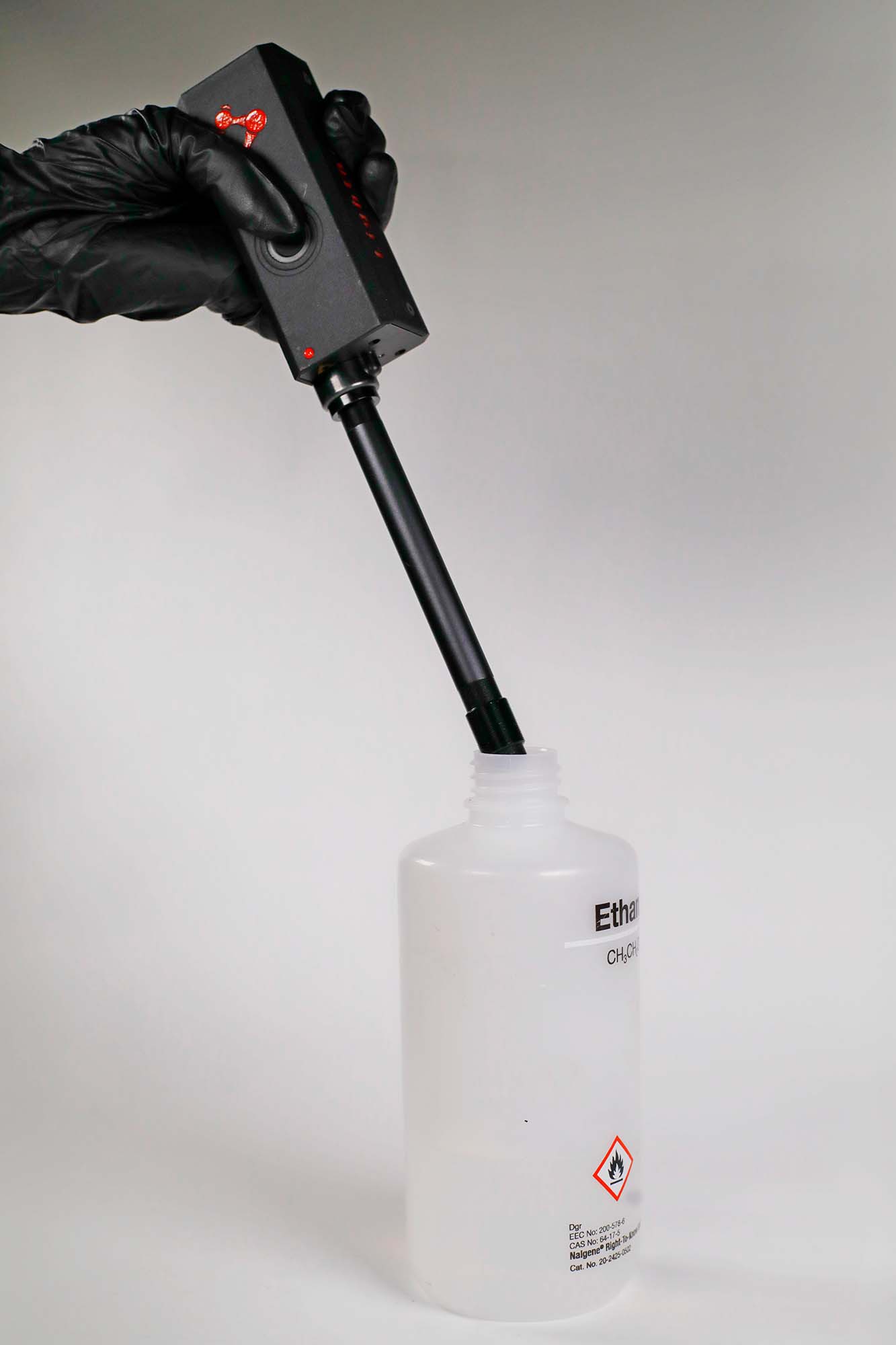 Long distance probe helps to make measurements in hard reach locations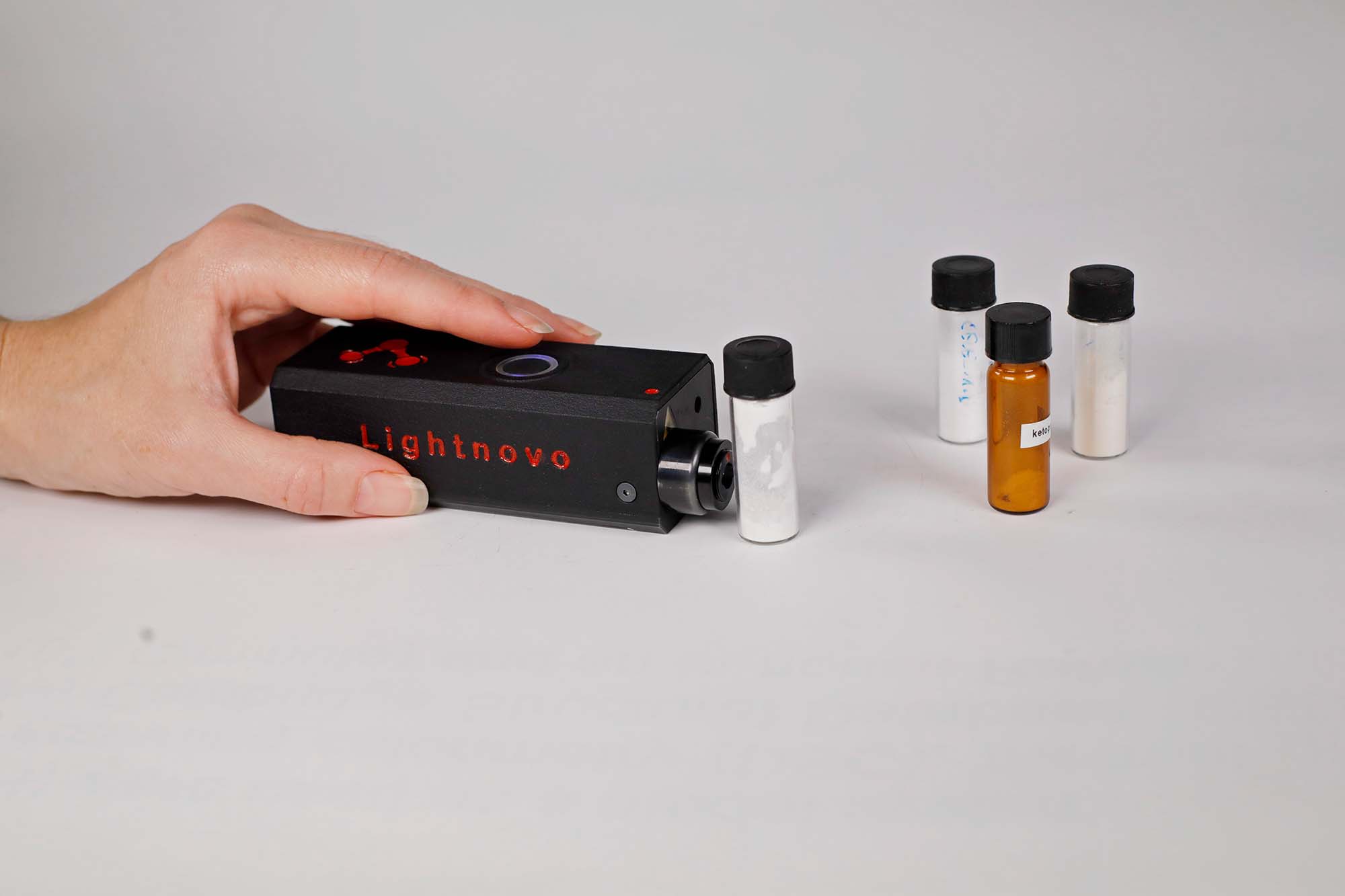 MiniRaman and powder measurements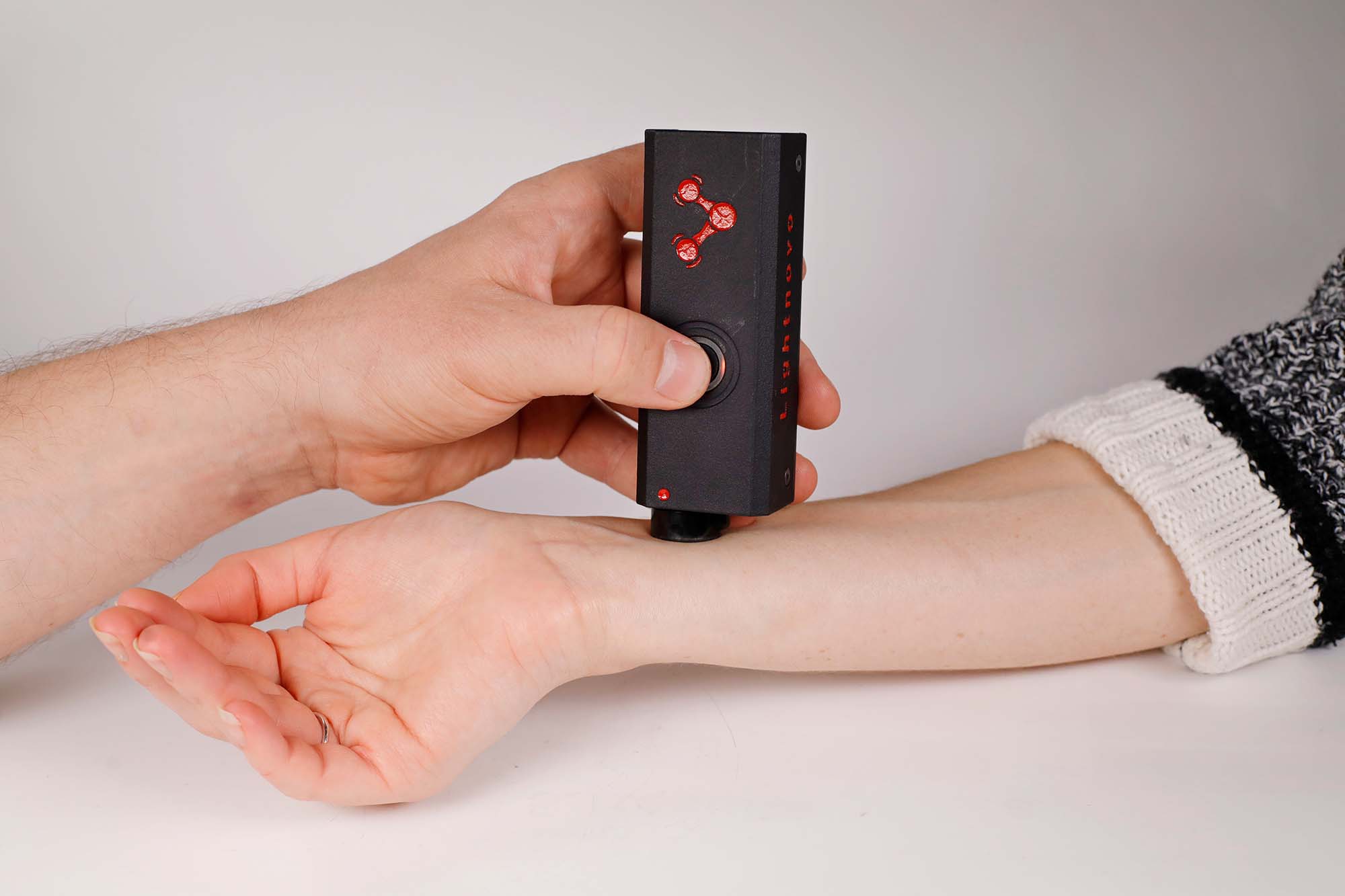 MiniRaman helps with skin diagnostics
Brochures
Manuals
Technical Drawings
MiniRaman spectrometer benefits