Configuration, specification and performance
THOR microscope perfectly suits for any kind of demanding Raman spectroscopy applications that require high spectral and spatial resolution, large mapping area, extremely stable laser power, high sensitivity and broad spectral range (from low frequency to high frequency Raman shift).
Technology is based on high throughput transmittance diffraction optics with up to 85% efficiency from sample to detector.
Up to four different lasers with extremely stable laser wavelength and laser power (0.1% fluctuation during 8 hours of operation) can be installed in the system 405nm, 532m, 633nm and 785nm.
THOR microscope equipped with motorized mechanics for switching between lasers, Raman filters, gratings, white light microscopy filters and other optical components. Microscopy system allows for both sample viewing using the optical microscopy capabilities and performing measurements by Raman spectroscopy simultaneously.
The visual observation reveals morphological details of a sample (e.g. color, size, shape), whereas the spectroscopic measurement reveals information about the molecular structure and chemical composition of a sample.
THOR can be upgraded for Quantitative Raman Imaging for Crystal Orientation (qRICO technology).
THOR technology covered by two international patents licensed by Lightnovo (patent 1 & patent 2).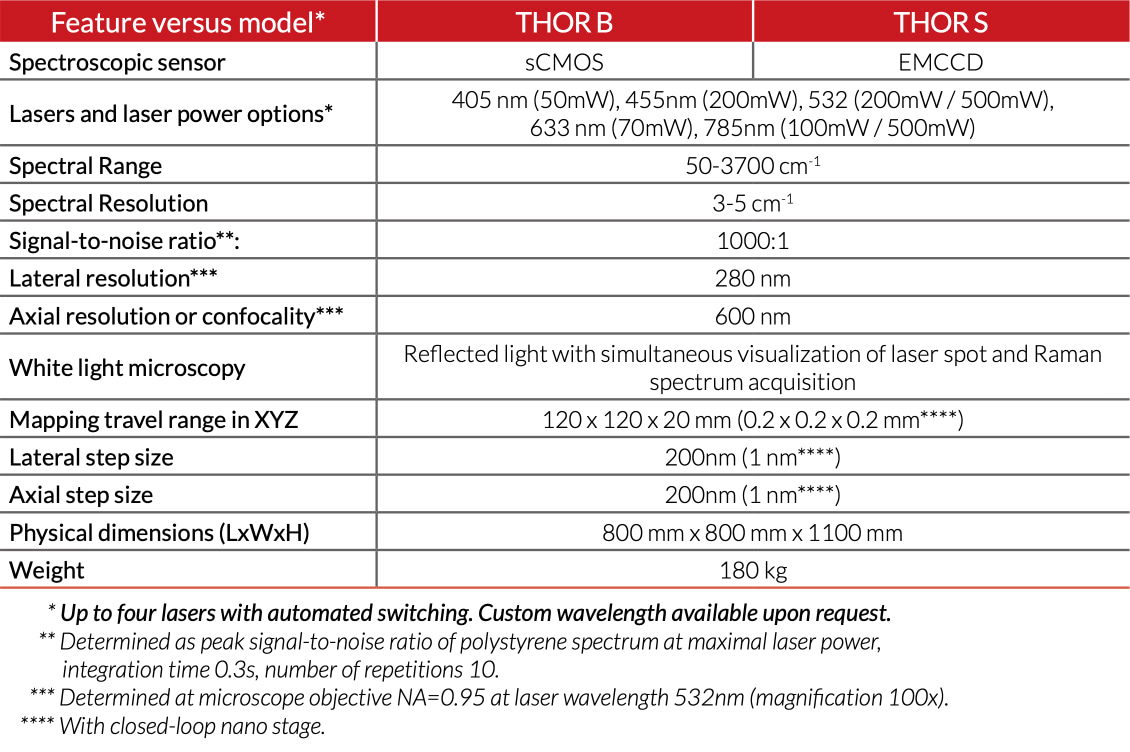 THOR can be upgraded for quantitative Raman based crystallographic orientation mapping (qRICO technology).
We develop qRICO technology in collaboration with our partner Xnovo Technology ApS.
Based on our collaboration setup, Lightnovo develops and manufactures qRICO devices, support it with polarised Raman data acquisition and data analysis software. Xnovo Technology develops crystallographic data reconstruction and crystallographic data analysis software. Xnovo Technology also responsible for commercialisation and sales of qRICO solution.
Please contact Xnovo Technology for the price offer.
microscope objectives with magnification 10x (NA=0.25), 20x (NA=0.4), 50x (NA=0.5), 100x (NA=0.95)
custom microscope objectives available upon request
adaptors for different sample measurement modalities
calibration set of samples for Raman microscopy and Polarized Raman microscopy
THOR ideally suited for most sophisticated Raman microscopy methods:
fast 3D Raman imaging
Surface Enhanced Raman Scattering (SERS) imaging
polarized Raman imaging
low frequency Raman measurements
Stokes/Anti-Stokes Raman measurements
provides fast optical shutter technology
THOR lineup and configuration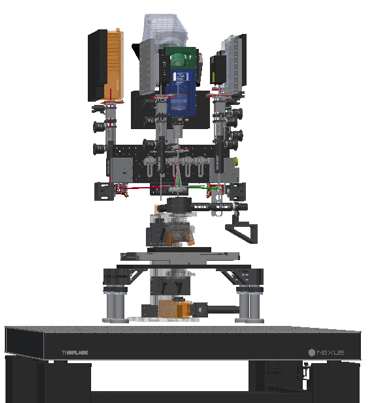 THOR
Capabilities
2D and 3D analysis
Quantitative orientation mapping
Confocal Raman microscopy
Resonance Raman microscopy
Resonance Raman orientation mapping
400a
Configuration
Four laser sources
Micro positioning stage
Nano positioning stage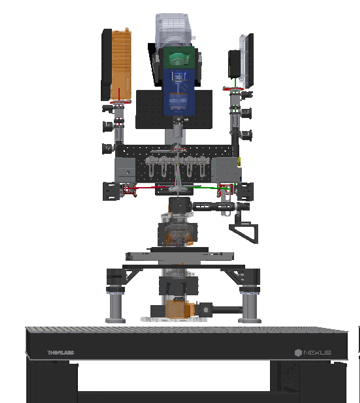 THOR
Capabilities
2D and 3D analysis
Quantitative orientation mapping
Confocal Raman microscopy 
200a
Configuration
Two laser sources
Micro positioning stage
Nano positioning stage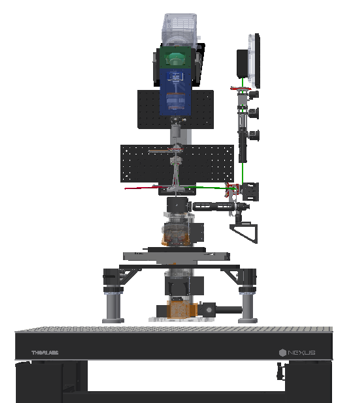 THOR
Capabilities
2D and 3D analysis
Quantitative orientation mapping
Confocal Raman microscopy 
100a
Configuration
Single laser sources
Micro positioning stage
Nano positioning stage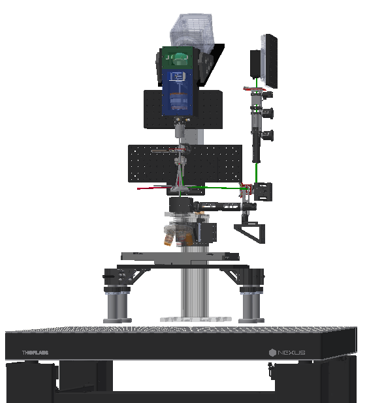 THOR
Capabilities
2D and 3D analysis
Quantitative orientation mapping
Confocal Raman microscopy
100
Configuration
Single laser sources
Micro positioning stage
and our managers will contact you soon